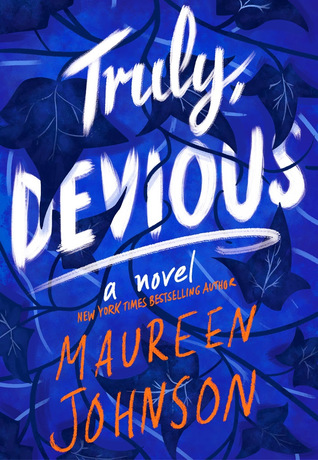 Rating: 5/5
Summary: (x)
My thoughts:
This book is one of my favorite books of 2019 which took me by surprise.  I do not usually read mysteries but I saw a bunch of rave reviews. So I picked up a copy from my library to see what the hype was. I ended up really liking it and cannot wait to read the sequel. This books is definitely going on my to buy list along with the sequel. The book was hard to put down and it took me a day to finish.
The plot and characters:
The setting of a boarding school caught my eye as that is one of my favorite settings for a book. The mystery plot worked well with the setting. The switching between time periods at first confused me but I figured it out as I kept reading. There was foreshadowing but I had a hard time figuring out the plot twist. Which I liked because I am not a fan of figuring out the plot twist early on. The ending though I am on the fence about but thank goodness the second novel has already came out.
The protagonist of this novel was one I loved.  Her voice added to the story making it so easy to read. There was also a small subplot of romance which had a good love interest. I liked that the romance was not the main focus both plot and character wise.