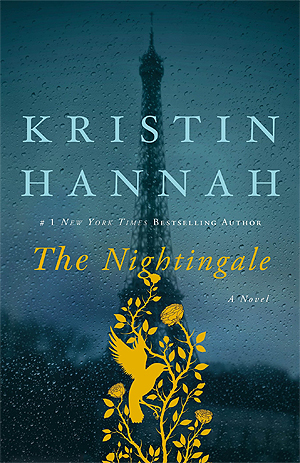 Summary: (x)
Rating: 5/5
My thoughts:
This one had been on my TBR for a long time and I had heard amazing things about it. It is now one of my favorite books of all time. The book was gripping and hard to put down. I now see why it is so critically acclaimed. Powerful and moving this book is right up there with The Book Thief.
The story follows Vianne and Isabelle during WWII. The sisters follow two different paths during the war. Vianne ended up housing a Nazi in her house and Isabelle joins the resistance. Their paths cross again later in the war under trying circumstances.
The sisters are so fleshed out and multi-faceted. We see why they make the decisions they do. This is very much a character-driven story and that is what it makes it gripping. Each of their stories is so different and show the horrors of war.
I highly recommend the book and it is one of the best historical fiction novels I have ever read. It will definitely be a reread for me every year.