Here is my top ten young adult historical fiction recommendations. Historical fiction is one of my most read genres especially young adult historical. So I thought I would narrow it down to ten of my favorites.
1.
The book thief by Markus Zusak
Rating: 5/5
summary: (x)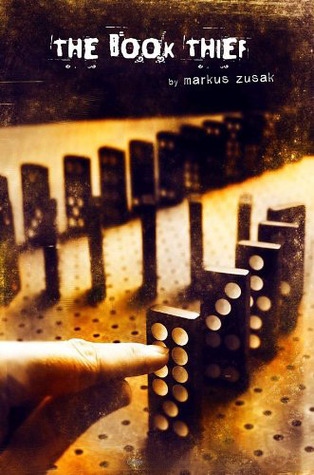 The book that started the whole historical fiction trend in my reading. I picked this up by chance and since then it had become my favorite book written. It shaped my writing and my reading habits.
2.
Between Shades of Gray by Ruta Sepetys
Rating: 5/5
summary (x)



Another book I picked up on a whim. I was just getting into historical fiction and this was a fast read. It was on a topic I had never really heard about so it spurred my interest in the subject.
3.
The watch that ends the night
Rating: 5/5
summary: (x)
An old but good book. I had a huge Titanic phase when I was younger and this book was an excellent fiction novel on the Titanic. I loved the way the story was written and flowed.
4.
Rating:5/5
One of the best books of 2017. I loved the representation in the novel, the humor, and basically everything about this book. A must read for sure.
5.
Another excellent historical fiction novel that is set in ancient Greece. This one tells the story of Achilles and Patroclus. It is heartbreaking and good at the same time.
6.
Another heartbreaking novel by Ruta Sepetys. God her writing is so good but dear lord are they so sad. Read this you will learn more about an event not really talked about in WWII history.
7.
Assassin trained in a nunnery sign me up. I love this series a lot it is so inventive and original. This first book is so good and a great start to an amazing series.
8.
This is an alternate version of WWII where women fight in the war. It is so underrated and one of the best books I have ever read. It is the first book in an excellent series that I cannot recommend enough.
9.
This is the first book of a series set in the 1920s. It a paranormal series that is down right creepy and so good. I was not sure about the whole creepy factor of the novel but that was the part that made the novel.
10.
A novel set in 1909 about the suffragette movement and has an excellent plot line. A recent read of mine that I cannot recommend enough.