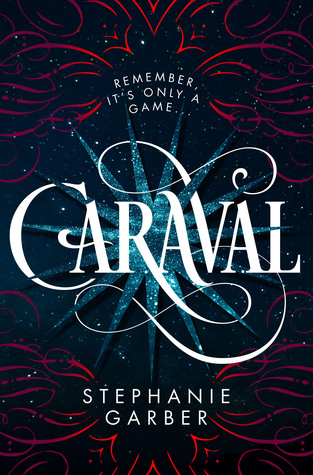 Rating: 5/5
Summary: (x)

My thoughts:

This one was a highly anticipated read of the year. I had heard really good reviews and when I saw a copy on sale I knew I had to read it. It was a fast read and full of so many good things. It was a very original novel and one that I loved. I cannot wait for the next book in 2018 to read about Scarlett's sister Tella. This is a book I highly recommend if you love fantasy.
Plot:

Scarlett lives an isolated life with her sister on an island run by her cruel father. She goes to Caraval to escape but her sister is kidnapped. She is the main event for Caraval since whoever finds her is the winner of the event. She sets out with the mysterious sailor who to her to the island to find her sister before anyone else. It is full of twists and turns that she did not expect.
Characters:

I loved Scarlett she was a strong character who took no crap. She was very relatable. I loved Tella as well. Both were excellent characters.