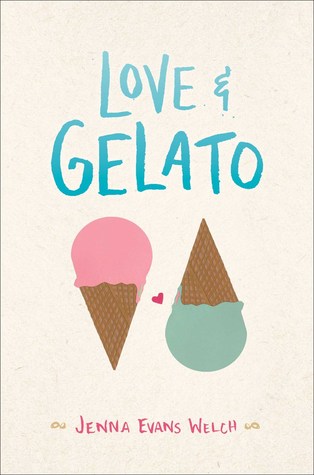 Rating: 5/5

Summary: (x)
My Thoughts:

This was the perfect read for the beach. I brought it on vacation and I am happy I did. It was really sweet and cute. I love YA contemporaries and this is on the top of my list. This book was so engaging and really wonderful. It just made me want to keep reading and reading to find out what happens. I cannot wait for the next book by this author.
Plot:

Lina is going to spend the summer in Tuscany at the request of her mother before she dies. She holds to her promise and goes to live there. She receives the journal her mom wrote while she lived in Italy. That changes her perspective on the journey and why her mom wanted her to go there. Along the way she meets Ren who helps her uncover her mom's journey through Italy. This reveals a new side of her mother and leaves her with questions needed to be answered.
Characters:
Lina was a very well written character who I loved.  Her grief about her mother was part of her story and why she grew throughout the book. Ren was funny and I loved his interactions with Lina. The other characters were also well written and added to the story.