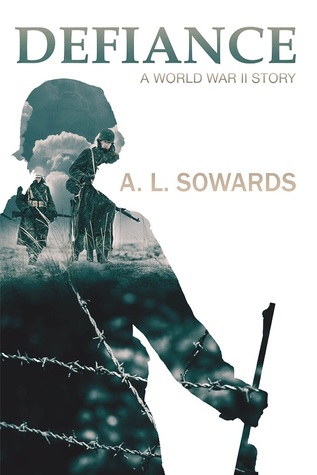 Rating: 5/5

Summary: (x)

My Thoughts:
First off thank you to Netgalley who provided me with this arc. This book was really good and well researched. I love historical fiction especially about WWII so I knew I had to read this. The author has other books about the era and I cannot wait to read them. I would recommend this book to everyone. The cover is also really well done.
Plot:
The plot follows the story of Lukas, a German born american citizen, while he fights in the infantry in Europe. The plot helps Lukas develop into a well rounded character and we see how he developed. It takes him from basic training to being a prisoner of war. Their are battle scenes but none to graphic. The story is flowing and fast paced.
Characters:

Lukas is a complex character who as the story goes along becomes even more complex. He changes from a young man of 18 to a battle hardened man by the end of the story. His mother is also a big character in the story and cares deeply for her son. His Brother Bastien is also a wonderful character who helps his brother even with his own war wounds still healing. The men he fought with are also well written and add to Lukas's story.