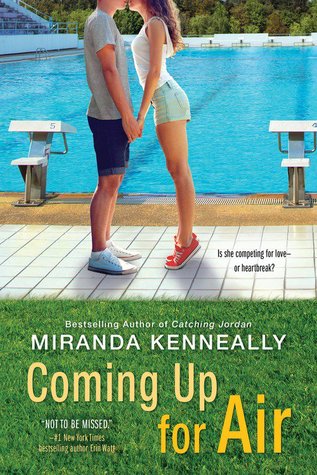 Rating: 5/5

Summary: (x)

My thoughts:

First off thank you to netgalley for the arc of the book. I love Mirada Kenneally's books so I knew I had to read this. It was an easy read that was very well written. The author writes very relatable and complex characters. I love sports stories so this made the story very interesting to me. The book is focused on two swimmers and their life.
Plot:
The plot was really well written and the story flowed well. The author weaved the character's personal life with their swim competitions. Since this was set in high school there was drama but that is normal. The romance part of the plot was okay but not really good.
Characters:
Maggie was a really well written character and I love her voice. She was not annoying or drama filled. Her fears were real and made the story more engaging. I liked Levi as well he was always there for Maggie and added to her story. I liked the rest of the characters as well and how they drove the story forward.