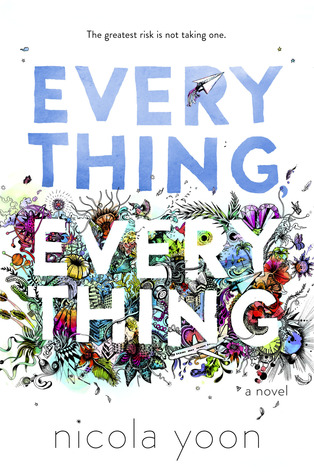 Rating:5/5

Summary (x)

My Thoughts:
This is one of the best books I have read. It was a page turner. I could not put it down and it left me wanting more. The plot was very interesting and made the story so much more interesting. I loved the characters and how they interacted. Everyone should read this book. I cannot say enough good things about this book. The movie looks so good and I cannot wait to see it.
Plot:
It was very fast paced and had a great plot. It was engrossing and so interesting to read. The fact she was allergic to everything and had to stay in her house made it an interesting setting.
Characters:
The  characters also made the story and were so so good. Madeline was a very well written character with a good voice. Olly was also an interesting and fun addition to the story .