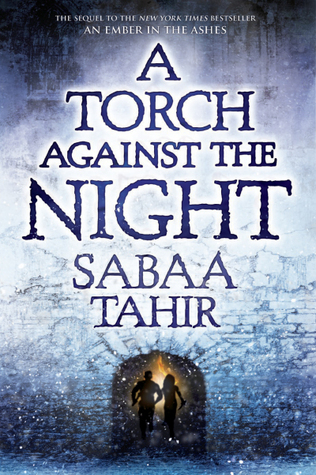 ' 
Rating:5/5
My thoughts:
This book lived up to the first one and was very good. This book did suffer from the sophomore slump like some second books do. It was a page turner that I could not put down.  I need the next book like now.  The characters were still great and made the story even better. The author is so good at world building and plot building.
Plot:
The plot as with the first book was fast paced and well written. There were plot twists and I did not see most of them coming. The author is so good at world building and describing the setting. Those descriptions added to the plot. I like how the story is split into three points of view.
Characters:
Laia is one of the best written characters in any books I have read.  I think she had the strongest point of view out of the three told. Elias is another great character I really like. His point of view was very interesting and I liked his character development. Helene, the other point of view, was very interesting and her point of view showed another side of the story.