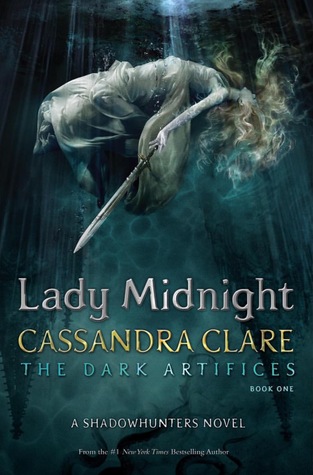 Rating 3/5
Summary from goodreads (x)
Emma Carstairs is a warrior, a Shadowhunter, and the best in her generation. She lives for battle. Shoulder to shoulder with her parabatai, Julian Blackthorn, she patrols the streets of Los Angeles, where vampires party on the Sunset Strip, and faeries—the most powerful of supernatural creatures—teeter on the edge of open war with Shadowhunters. When the bodies of humans and faeries turn up murdered in the same way Emma's parents were when she was a child, an uneasy alliance is formed. This is Emma's chance for revenge—and Julian's chance to get back his brother Mark, who is being held prisoner by the faerie Courts. All Emma, Mark, and Julian have to do is solve the murders within two weeks…and before the murderer targets them.

My thoughts:
Good Lord where do I start. I was looking forward to this book so much and it flopped big time. I was so disappointed with this book. I am so happy I did not waste my money and buy this book. There were a few  bright spots in an other wise dull book. I will read the second book but I do not expect it to be much better than this one. I felt like this book was too long and could have been shorter. I hope the next book is not as big as this one was. So here goes the review. Also this is not spoiler free.
The Plot:
Where do I even start I did not like it all. I thought the plot twists were predictable and not exciting. I thought  Mark's storyline should have been more in focus just not in bits and pieces of the book. The whole forbidden romance plot line was so dumb cause parabatai cannot fall in love. The flashbacks were one of the very few highlights of this book. The plot dragged in a lot of areas and it felt like some of it was unnecessary. I did like the scenes with the Blackthorn family which were mostly cute and funny at times, I liked that some old characters showed up through out the story which this book a little more bearable.
The Characters:
I did not like Emma at all. I did like Julian so much, I love that he takes care of his family and is very dedicated to them. The Blackthorn family are wonderful they were another very good thing in the book. I liked Mark and I excited to see what happens next with his story and growth. I think Christina was one of the best thinks about this book and I hope she gets more pages in the next book.
Final Thoughts:
Yikes just Yikes. Do not read this book unless you absolutely have to.