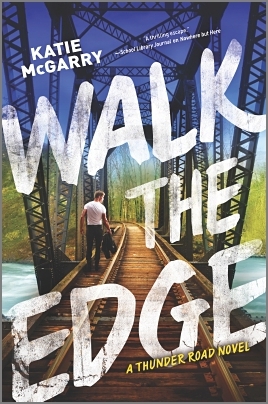 Rating 5/5
Summary from goodreads:
Smart. Responsible. That's seventeen-year-old Breanna's role in her large family, and heaven forbid she put a toe out of line. Until one night of shockingly un-Breanna-like behavior puts her into a vicious cyber-bully's line of fire—and brings fellow senior Thomas "Razor" Turner into her life.
Razor lives for the Reign of Terror motorcycle club, and good girls like Breanna just don't belong. But when he learns she's being blackmailed over a compromising picture of the two of them—a picture that turns one unexpected and beautiful moment into ugliness—he knows it's time to step outside the rules.
And so they make a pact: he'll help her track down her blackmailer, and in return she'll help him seek answers to the mystery that's haunted him—one that not even his club brothers have been willing to discuss. But the more time they spend together, the more their feelings grow. And suddenly they're both walking the edge of discovering who they really are, what they want, and where they're going from here.(x)
My thoughts:
I love every book written by this author so this was an automatic purchase. I love the Thunder road series so much and I could not wait to read this. This book did not disappoint me at  all.  I now really want book three of this series all ready especially because of  the main characters. This is one of my favorite books of the year. It was so good and I want to read the whole series again.  I would recommend this book to basically everybody.
The Plot:
So I really liked the plot. The only complaint I have is that I wish the book was longer. The plot did not feel rushed which was good. The characters had to get to know each so the plot being rushed helped their relationship grow.   The plot did not seem too far fetched and I loved the mystery in the story. The plot twists were few but actually helped the characters and the story  progress.
The Characters:
I really loved Razor from the first book and wanted to know why he acted so closed off.  The more I learned about Razor the more I liked him. I also felt sorry for him after what is revealed about his past.  Breanna was an interesting character that I grew to like. She did not annoy me at all like some main characters. I felt sorry for her in the family department. Razor and Breanna were a wonderful couple. There relationship did not feel rushed or that it was forced. They helped each other grow and become better people.I liked that we got to see characters from Nowhere but here  such as Oz, Emily, Chevy, and Violet. I absolutely hated Breanna's family they were so rude to her and not very supportive of her.